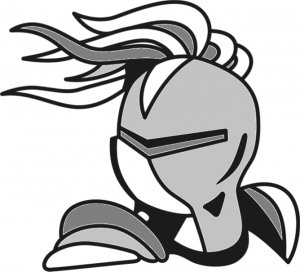 Grades Served:

K-8
Address:
130 W Larkin St
Midland, Michigan 48640
United States
Saint Brigid Catholic School
Midland, Michigan
Mission Statement
At Saint Brigid of Kildare, nourished by The Word and Sacraments, we find life in Christ by gathering disciples for worship, service, and education.

WHAT SETS SAINT BRIGID APART
Students, parents, and alumni have become believers in Saint Brigid Catholic School because of our rich, dynamic learning experience and faith-based environment. As outlined in our mission, we strengthen each student's moral and physical foundation by educating the whole child — mind, body, and spirit:

Mind …
Our curriculum was developed by the Saginaw Diocese Office of Education and includes religion, language arts, science, social studies, and math. We also offer electives in Spanish, information technology, art, music, and more, plus many extra-curricular opportunities.

Body …
We provide a school setting that is safe and comfortable. In addition, we promote health and activity through physical education and our athletics program.

Spirit …
Religion is taught daily in the classroom, and students participate in a weekly Circle of Prayer and Mass. We have Catechesis of the Good Shepherd Level 1 and 2 and will soon implement Level 3. Currently, grades K-2 attend the atrium. Soon third and fourth will join us in the atrium. We have Theology for grades 6-8. We enhance these spiritual teachings through opportunities to serve others, through retreats, weekly adoration, and more.

What Else Sets Saint Brigid Apart
Personal attention: With our small class sizes, students receive individualized support often not afforded at larger schools.
Academic excellence: Our students exceed state averages in reading and math.
Dynamic learning experience: Instant feedback from NWEA testing allows teachers to focus on areas of academic need.
Welcoming environment: Our safe and cooperative school setting creates a family atmosphere and prevents bullying.
Saint Brigid Catholic School is an ICLE Member School.
Saint Brigid Catholic School is an ICLE Premier Member School.