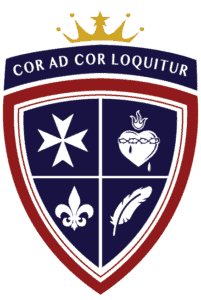 Sacred Heart Academy is an apostolate of Sacred Heart of Jesus parish…
Of the hundreds of growing classical schools in America, only a handful are Catholic and among these are many "independent." Only a few operate under the guidance and support of their diocesan bishop. Sacred Heart Academy is an apostolate of Sacred Heart of Jesus parish in the Diocese of Grand Rapids and is dedicated to remaining faithful to the Magisterium, independent of external coercion by secular influences, and attentive to the best pedagogical practices. We accept no state or federal funding—even for lunch or technology programs—and consider our work one special way our parish lives out the works of mercy.
…dedicated to assisting families…
We recognize that parents are the first educators of their children and that a school exists to serve the family in that vocation. We expect our classrooms to be extensions of the home, animated by the same spirit of love hat recognizes the child's individual dignity and needs. As partners in the formation of your children, we appreciate the responsibility parents have entrusted us with and remain steadfastly committed to safety, virtue, and excellence in everything we do.
…in forming Catholics…
We are here to help young people know and love the Truth. And as our Catholic faith teaches, Truth is an incarnate person: Jesus Christ. Everything we do keeps this goal in mind. Our school exists to help families form the minds, hearts, and souls of their children into the heroes and saints they were made to be.
Having ministered to the west side of Grand Rapids for over one hundred years, Sacred Heart's ongoing commitment to academic excellence flows from the sacramental life of the Church. While growing in the love of what is true, good, and beautiful, students are formed and edified by daily Mass, weekly adoration, and frequent Reconciliation.
… and cultivating culture.
Culture is the lived reality of a community. Through daily personal engagement with children and their families, we are promoting, preserving, and building upon the civilization the Church has given us over the past two millennia. By our mutual sacrifice and commitment, we bring the kingdom of God to our own small corner of the Lord's vineyard.
We strive to impart an education for a life well-lived, centered on truth, goodness, and beauty. Such a formation prepares students for their individual vocation and for the universal call to sanctity. Growing in grace and understanding, our students will evangelize our world through their words and deeds.
1200 Dayton St SW
Grand Rapids
Michigan
49504
United States