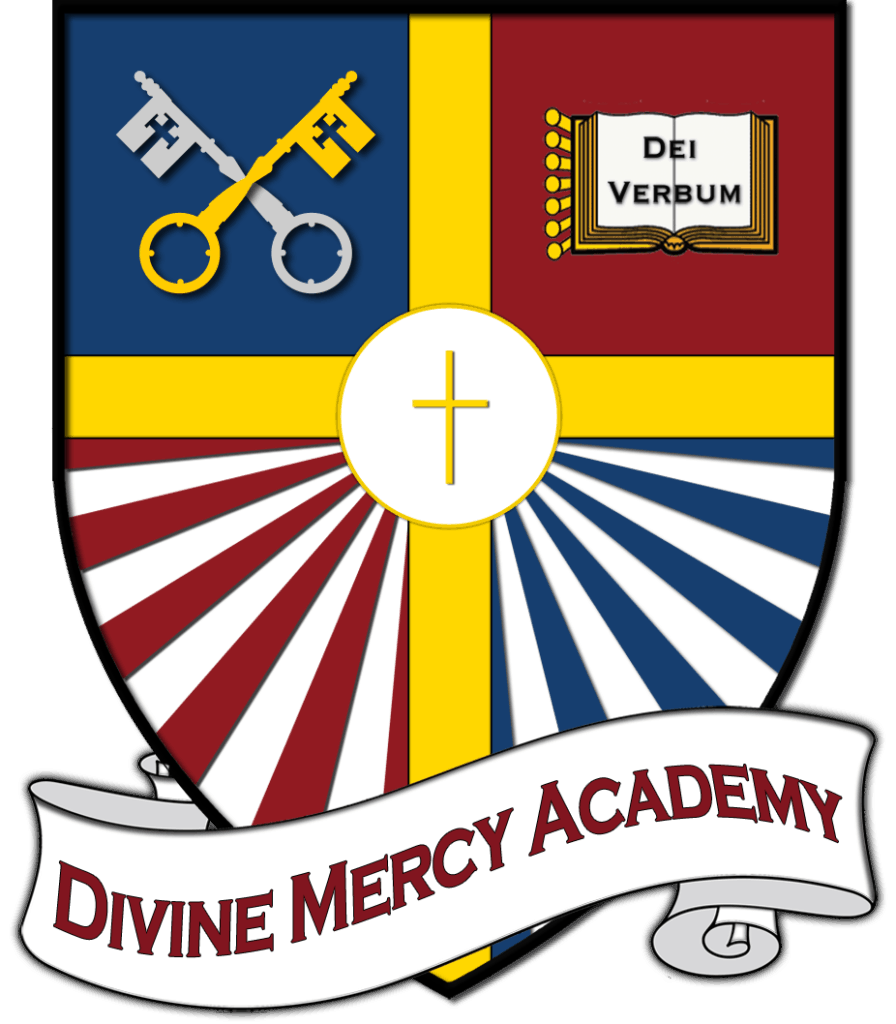 Mission
Leading students to Truth through the study of Salvation History, so that they graduate with the
academic skills to do well in life and the moral character to do good for the world.
DMA's school day is designed to make Jesus the center of all we do. Students come to know their spiritual forebears (the saints), and "God talk" occurs naturally in all settings—during math class or on the playground. The joyful and orderly atmosphere further reflects God's plan.
Students attend Mass three times a week. Communal and personal prayer happens throughout the day, particularly through Adoration of the Blessed Sacrament and the Chaplet of Divine Mercy.
Our classical curriculum interweaves traditional subjects. The four-year cycle of themes (Ancient, Roman, Medieval, and Modern eras) grounds students in the culture to which they belong. Classroom work is guided by the classical trivium that emphasizes the developmental strengths of each grade level. The student's soul is at the center of all DMA's efforts, with the aim of growing in wisdom and virtue.
DMA upholds the role of parents as the primary educators of their children. Our school experience honors family life by preserving time outside of school for the building up of family relationship and culture. The end goal of a DMA education is not a collection of curricular accomplishments, but the fostering of persons free to pursue Truth wherever He may be found. Families are of the utmost importance in this formation.
Masculine & Feminine Virtue
DMA's appreciation for the masculine and feminine "genius," as articulated by St. John Paul II, is cultivated, helping boys and girls grow into the men and women God created them to be. This is done not only through class and school-wide activities, but also through opportunities to explore virtues in same sex settings.
DMA's house model, which mirrors the environment established by our Creator, encourages community among students of all ages. The school wide study of a theme and house competitions allow older students to mentor younger students, younger students to grow in confidence, and all students to grasp the importance of virtue in their friendships.
601 W Cameron Ave
Belgrade
Montana
59714
United States